You can modify your profile personal information and password via the My User Account link. This option is available on your home page as soon as you log in with your account username and password.

From My User Account page you can correct your name details, change your username, password and email address. To save the new personal details, please click on the OK button on the bottom of the page.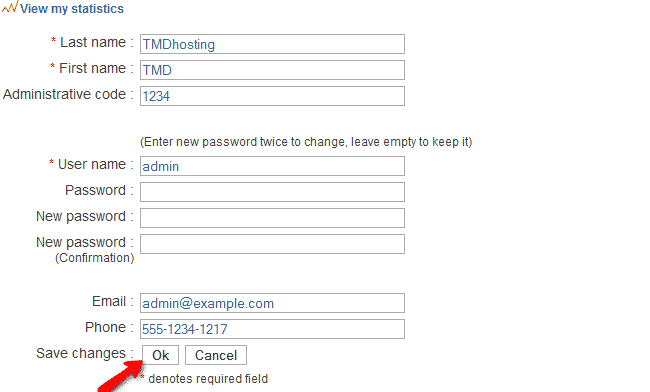 If you would like to start your Claroline LMS website in a few clicks, check the Claroline Hosting package. You may also check our great Claroline video tutorials with detailed step by step instructions how to install, configure and manage your Claroline LMS website just in a few clicks.