In order to create a new course on Claroline you should fist login via the home page. Logged with the administrative username and password you will be provided with several options on the bottom of your home page. Please click on the Create a course site link to proceed with the creation process.

On the next page you should set your Course title, the unique course code as well as select your course category and language. You can also choose if your course will be public accessible or it will be available only for users in the user list.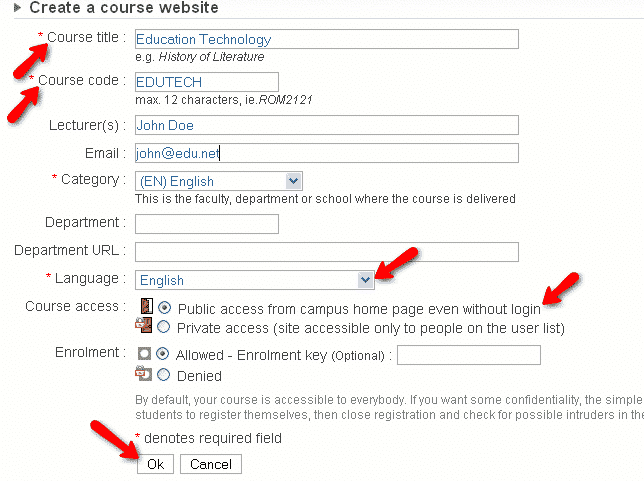 When you have your settings applied you can proceed by clicking on the OK button on the bottom of the page.
If you would like to start your Claroline LMS website in a few clicks, check the Claroline Hosting package. You may also check our great Claroline video tutorials with detailed step by step instructions how to install, configure and manage your Claroline LMS website just in a few clicks.