With TMDHosting services you can install start your eGroupware website in a matter of just a few clicks. Simply use the Softaculous auto-installer which can be found in your cPanel under the "Software/Services" tab:

Find eGroupware under the ERP category in the left column on your screen: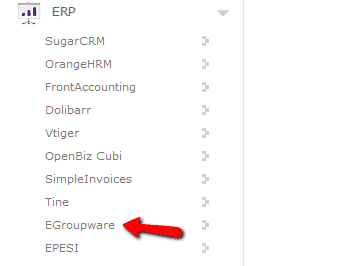 You will be taken to the overview page for the software. Click on the "Install" tab:

Now you will need to configure your eGroupware installation:Choose Domain – from the dropdown menu select the domain/subdomain for which you will be installing eGroupware
In Directory – directory where you will install egroupware. Leave blank if you wish to access the site with https://yourdomain.com/
Data Directory – set the name of the folder that will contain your eGroupware data
Admin Username
Admin Email – make sure to use a valid email address
Admin Password
Leave the SMTP settings to their defaults as the server requires authentication. Those can be configured at a later stage.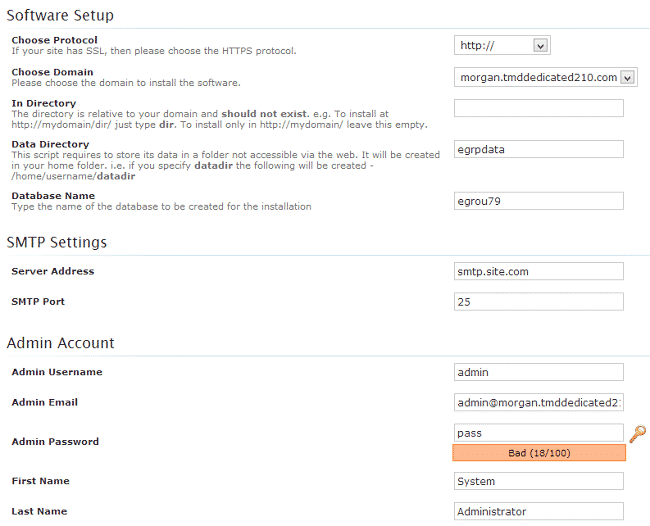 When you have filled in all the details, click the "Install" button and wait for Softaculous to complete the installation. As soon as the installation is finalized, you will be provided with the URLs to access your site.