How to create profile fields and groups?
Your users will distinguish themselves through their profile page. You must give them profile fields that allow them to describe themselves in a way that is relevant to the theme of your social network. By default only the field "Full Name" is available. You can add additional fields via your WordPress MU control panel -> profile fields.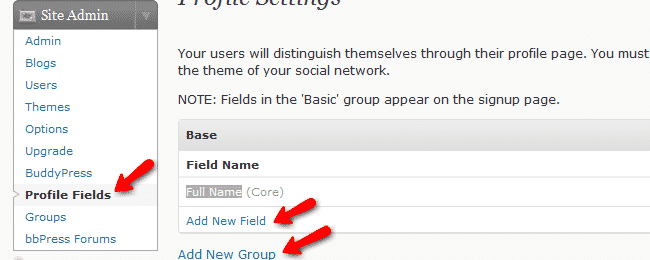 Additionally, you can create member groups in which your users may participate via the Add New Group link on the same page. If you would like to start your BuddyPress Social Network in a few clicks, check the BuddyPress Hosting package.