choose your personal SocialEngine hosting plan
Best Seller
STARTER
Flawless for starting your next successful website
$2.95mo*
ON SALE 65% regular -$8.95
60 days Money back guarantee
Unlimited SSD Space
Unlimited Bandwidth
1 Website Hosted
Free Domain
Premium Support
Free cPanel
NGINX Web Server
Basic Caching
Let's Encrypt SSL
60 days Money back guarantee
BEST VALUE
BUSINESS
Enriching for multiple websites and growing traffic
$5.95mo*
ON SALE 40% regular -$9.95
60 days Money back guarantee
Unlimited SSD Space
Unlimited Bandwidth
Unlimited Websites Hosted
Free Domain
Premium Support
Free cPanel
NGINX Web Server
Standard SSL
Memcache instance 128MB
Performance x2
60 days Money back guarantee
ENTERPRISE
Masterful for more complex websites and heavier traffic
$12.95mo*
ON SALE 30% regular -$16.95
60 days Money back guarantee
Unlimited SSD Space
Unlimited Bandwidth
Unlimited Websites Hosted
Free Domain
Premium Support
Free cPanel
NGINX Web Server
WildCard SSL
Opcache
Memcache instance 256MB
Performance x3
60 days Money back guarantee
Blazing fast, Prebuilt, fully managed SocialEngine Web Hosting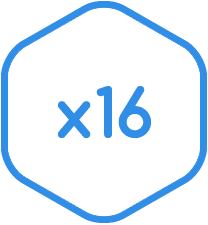 16x faster page load
Loading time is crucial for your SocialEngine website! Our team has combined 3 layers of cache (АPC, OPCache, Varnish) on top of premium Solid-State Drives (SSD) hardware to ensure up to 16 times faster loading time for your web pages.

prebuilt and ready to go
We are using SocialEngine best practices to preconfigure your web hosting plan for maximum performance and hassle free experience. Your SocialEngine 4.9 is provisioned instantly with php7 and OpCache enabled. Carefully curated management plugins are added to the mix for a hassle free experience.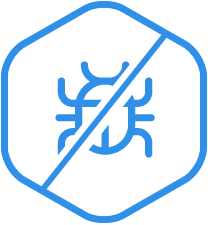 Live Malware protection
Updated daily by senior system administrators staff only, the Web Based Firewall powered by BitNinja is a cutting edge extra layer of security making your SocialEngine website safeguarded by online threats.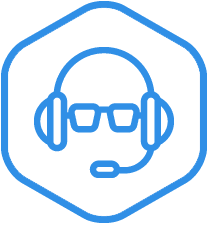 The Most Dedicated Support
At TMDHosting we make it simple for you by doing the setup and management dirty work for you so you can focus on building a beautiful website. With 10+ years of experience, loaded with patience and knowledge the Most Dedicated Support team is here to help day and night 24/7/365.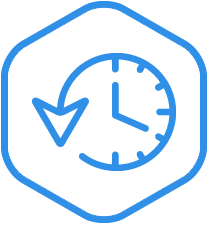 Free Daily Backups
We are constantly snapping daily copies of your web hosting database and weekly copies of your files, being your safety net by providing you a way back. All backup restores are performed by a specialist for FREE with our hosting services.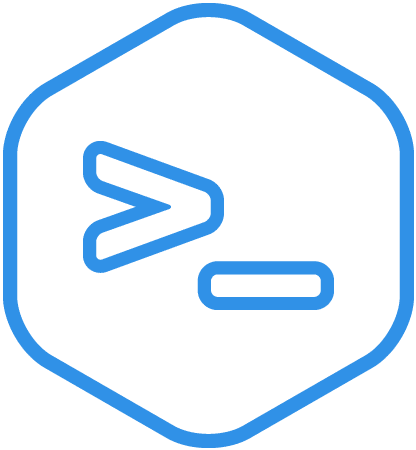 Developer Friendly
SSH access comes as a standard. Never loose track of your changes with git version control.
We've got you covered
New SocialEngine
Immediate Activation
Free SocialEngine installation by a specialist
FREE Domain Registration
Step by step tutorials
24/7/365 Premium Support
start now
Existing SocialEngine
Free SocialEngine transfer
Zero downtime
Free databases transfer
Unused months compenstation
24/7/365 Premium Support
transfer now
what others say about US








Best SocialEngine Hosting
As the official SocialEngine hosting partner, we at TMDHosting provide fully optimized and feature-rich SocialEngine environment, suitable for hosting all types of community websites. Our best SocialEngine hosting plans fully support all SocialEngine features and thanks to the innovative technologies used we deliver exceptional speed, performance and security.
We have implemented multiple SocialEngine caching layers to provide an exceptional optimization and speed in terms of MySQL queries and PHP processes. Thanks to the fully integrated NGINX web server on all our SocialEngine plans, you can benefit from increased performance, fast load time and uptime even in periods of increased access to your SocialEngine based website.
All SocialEngine hosting plans are backed by all-SSD environment, delivering up to 30x more speed, which is a backbone of the performance and security of your community, you will be able to provide your members with fast and optimized website, fully supporting all SocialEngine features.
SocialEngine and TMDHosting
TMDHosting is the recommended SocialEngine hosting partner and as such our aim is to provide the most secured, optimized and fast SocialEngine hosting plans for your needs. Our SocialEngine environment is fully secured and support all SocialEngine features, so you can easily create your new network or migrate and existing community to us.
All TMDHosting SocialEngine hosting plans are developer friendly, so you can modify your application the way you want. We have integrated different layers of caching to provide an exceptional performance and fully optimized cloud based environment. Additionally, our expert and certified SocialEngine support is available 24/7 for you in case you have any questions, you need assistance or you are experiencing issues with SocialEngine theme or module installations.
In case you have any questions or your are looking for SocialEngine tutorials, we have created a large tutorials base to help you get started with SocialEngine in no time and create your new social network.